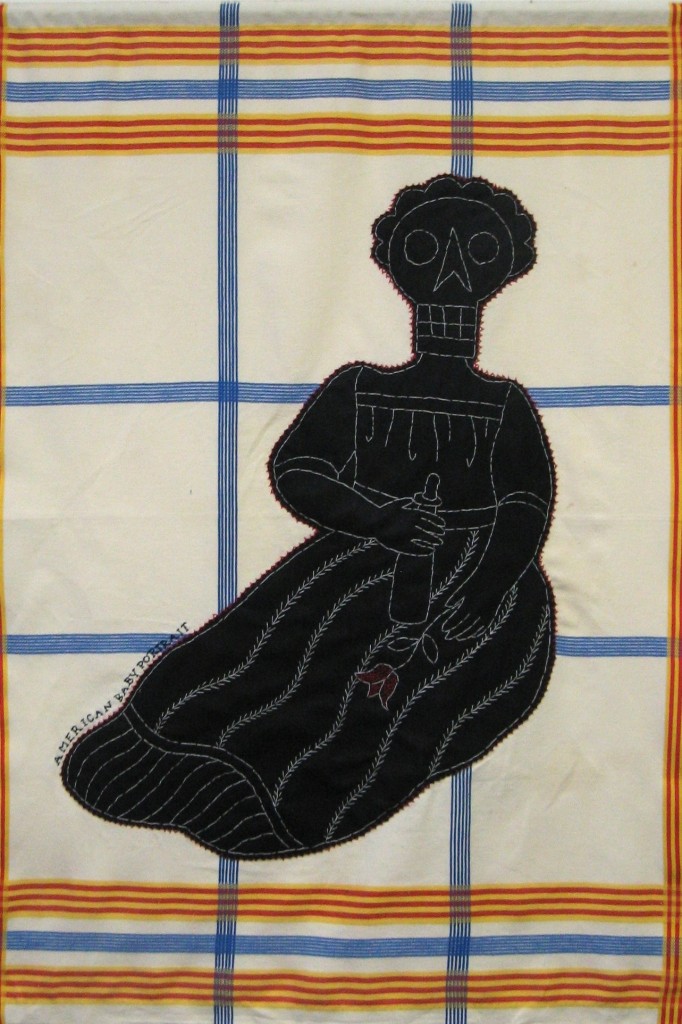 I make memento mori in a variety of media from embroidered textiles to full-sized billboards. The intent of the work is to encourage the viewer to be mindful of the ephemeral nature of life. To resonate with contemporary viewers I lean more toward wit and humor rather than morbidity.
The genre of memento mori — literally "remember you will die"
— is an old one, dating back at least to the Romans, and reached its apotheosis with the sentimental melancholy of the Victorians. It's a notion that's still worth pondering. Who knows the days remaining to us? Terrorists are after our blood. A texting driver veers into our lane. Noxious chemicals invade the food chain. Who doesn't know someone with cancer?
Life is fragile, Death is inevitable — and distressingly unpredictable.