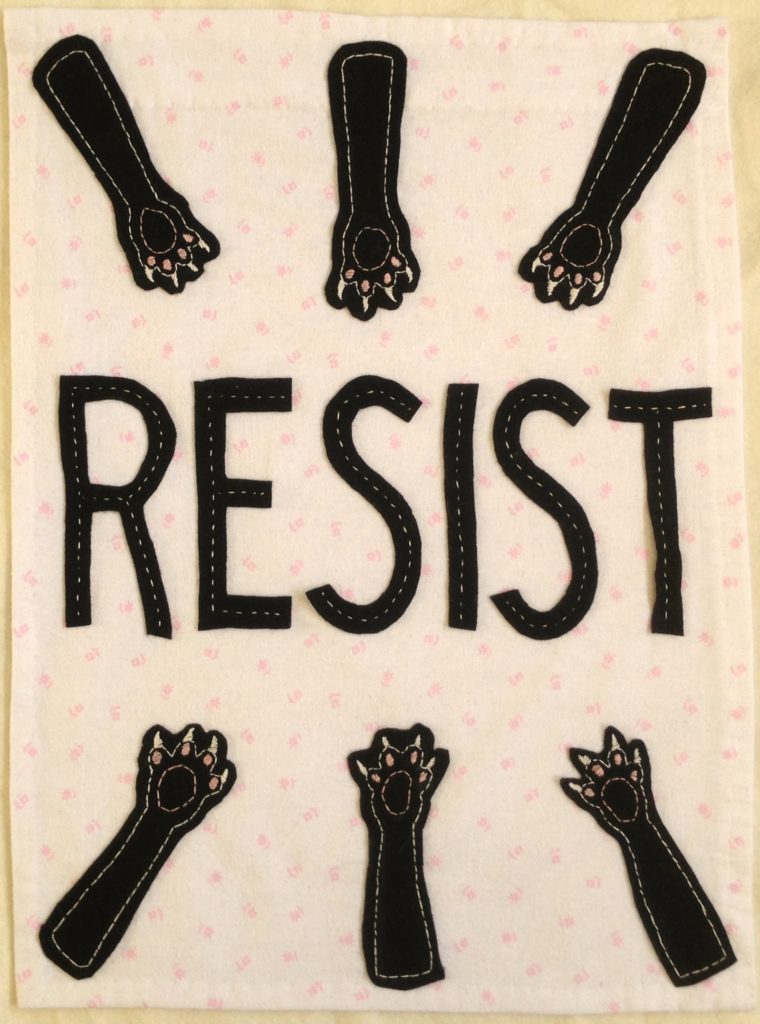 July 2017
"Screwed: Mt. Rushmore" has been published in the "Futures" issue of Slag Mag, a publication of the Old Furnace Artists Residency in Harrisonburg, VA, which focuses on social justice.
Other works from the series will be published in an upcoming issue of "Textiel Plus", an international fiber arts magazine based in the Netherlands.
February 2017
Dear Friends
I made Pussy Paws Resist in response to the "election" of Comrade Trumpski.
Response to it has been enthusiastic, so BE Galleries and I will be producing it as a poster with proceeds going to Planned Parenthood of Pittsburgh.
Joy Borelli, of BE Galleries will produce a limited edition of 50 signed archival giclee prints, $100 of each poster sold goes to Planned Parenthood.
"Pussy Paws Resist"
Archival giclee print/signed limited edition of 50
24" high x 18" wide
$125 each – plus $7 shipping and handling
($100 of each poster sold is donated to Planned Parenthood)
To purchase please contact
BE Galleries
3583 Butler St
Pittsburgh, PA 15201
412-269-9188
begalleries@mac.com
The original textile work is also available.
Please contact the gallery for more information.
best,
Mary M.
January 2017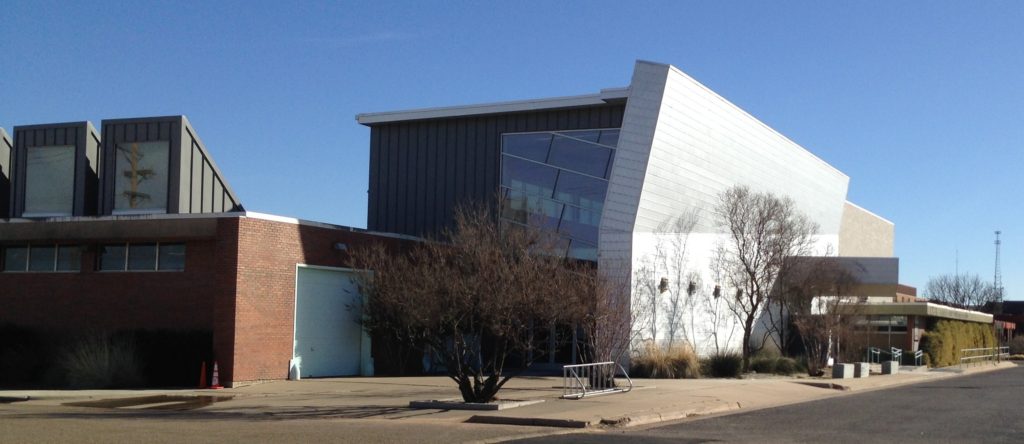 Just returned from the opening of my solo exhibit "Memento Mori" at LHUCA in Lubbock, TX where, despite snow and ice storms, a crowd of over 1,000 people attended the First Friday Art Trail event.
Congratulations to the hard-working organizers of this amazing cultural center who have developed  an enthusiastic and dedicated audience for the arts!
The show continues through February 18th with more than 30 works from series including "A Day in the Life of Mrs. Death", "From the Cradle to the Grave", "Rebus" and "Dead Funny".
Mary M. Mazziotti
Mazziotti Studio
125 39th Street/3-A
Pittsburgh, PA 15201
mazziotti@mindspring.com
www.mazziottiart.com